PHOTOS

---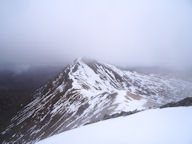 Photos of meets in 2013
---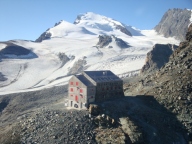 Photos of meets in 2012
---
If you have any photographs that you would like to include please e-mail the editor.
---
ABMSAC


We are a national UK mountaineering club with a strong interest in alpine mountaineering. As you can see from our meets programme and reports we are an active club, with a diverse and well attended range of meets. How to join us

If you have a change of address or e mail please let Mike Goodyer know. This will ensure that we can forward Newsletters etc to you.

The web site for the Swiss Alpine Club has links into pages for the separate Sections.

A source for all types of climbing information/access/insurance in the UK is the BMC
---
George Starkey Hut

The hut is in Patterdale near Ullswater, at the heart of the Lake Districtís Eastern Fells. It is ideally placed for the High Street range to the East, whilst from the front there is a splendid view of Helvellyn and its neighbouring fells: to reach them, all you have to do is put on your boots and walk from the hut.
There are rock climbing and mountain biking opportunities from the front door, canoeing and sailing on Ullswater and pony trekking locally.

The hut has up to 20 places that are bookable by clubs and groups and a members room with eight places.

Please check hut availability by reviewing calendar for 2016 or 2017 before booking.

For Hut bookings contact Marian Parsons

Running of the Hut as a Limited Company

The original lease on the George Starkey Hut was negotiated back in 1974. It was decided by the Club Committee that the lease should be held in the name of a Limited Company, the ABMSAC Ltd. The Company was set up as a Company Limited by Guarantee with the Guarantee value set at £10 per member. Current membership is around 80 from the ABMSAC and TCC.
The logic behind having the lease handled by a Limited Company was that in the event of the Hut income being insufficient and not being able to pay its bills no liability would fall on the Club but would be taken up by the members of the Limited Company up to a value of £10 per member.

A new 30 year lease was signed in December 2014 and it is appropriate to review membership of the Company. If you would like to become a member please complete an application form and forward it to the Company Secretary.

If you have any questions about the constitution of the Company and how it operates please contact James Baldwin, full details are in the latest Journal.
---
REPORTS -2015

Braemar Meet, Scotland, October
Beer Meet, East Devon, October
Mattertal Trek, Switzerland, September
Alpine Camping Meet, Argentiere, July/August
Alpine Hotel Meet, Madonna di Campiglio, July
Rhyd Ddu Meet, Wales, June
May Day meet, Hurdlow, Derbyshire, May
New Members Meet, Patterdale, April
Fassfern Meet, Scotland, March
Annual Dinner Meet, Lake District, February

---
ARCHIVED REPORTS

2014, 2013, 2012, 2011, 2010, 2009, 2008, 2007, 2006, 2005, 2004, 2003, 2002, 2001
---
MEETS 2016


For all our UK and Alpine meets see the Programme.
---
Upcoming Meet
Annual Dinner and AGM at the Inn on the Lake, Glenridding over the weekend 5 - 7 February.
---
Meets for 2016
Scotland Meet Fassfern House near Glenfinnan over the weekend 11 - 14 March.
New Members Meet at the George Starkey Hut in early April.
The Hotel Alpine Meet in Cogne for the first week of July 2016 is now full.
The Joint Alpine Camping Meet, will be in Ailefroide, Ecrin, France 16 July to 6 August. Contact Kieth Lambley to book onto the meet.
---
LATEST NEWS 27 JANUARY
The Derbyshire Meet will be at the Royal Oak, Hurdlow on 29 April to 2 May.
The Loch Lomond Meet will be in Tarbet on 14 to 17 October. 16 July to 6 August.
This year there will be two joint ABM/TCC meets based at the George Starkey Hut. The first meet will be August 17 - 21 and the second meet is between Christmas and New Year, December 28 - January 2. Details will be posted later.
---
NEWS


BMC multiple membership refund form If you are a paid up member of more than one BMC affiliated organisation, you can reclaim the additional membership payments you have made. To claim a refund, please complete the form.

Details of the Annual Dinner were sent to members in November. It is still posssible to book the dinner with Brooke.
Guest speaker: We have invited a professional artist friend, Lincoln Rowe, who Mike Parsons met on a winter expedition to Ladakh in the early 1990s. He has taken part in 10 major expeditions, has painted at 7,200m altitude and will bring several of his paintings of Lakeland fells for display in the dining room.

George Starkey Hut and ĎStorm Desmondí We are pleased to report no damage to the hut at all and maybe it was fortunate that all roof light windows (phase 1 of the update project) had just been replaced.
A new front door and lock was fitted in early December. Plus we have a new feature, an outdoor key safe, which is positioned to the right of the lock and holds a key accessed by a code. Replacement keys will be supplied FOC to those members (including TCC) who originally paid for an old one - but you need to apply to Don Hodge please, itís not automatic.
The outdoor key safe is primarily to help hut users without a key who expect to arrive after the White Lion closes. The safe is opened by a 4 digit code which will be given out by the Hut warden to hut party leaders and on request to members.

New Members Meet at George Starkey Hut in April 2016. Next April Mary Eddowes will be organising another meet for new members. Details will be available in the near future.
---
HISTORICAL ARCHIVE
We have started a pdf archive of books and Journals that give an insight into the Association in its earlier days.
To start the archive off we have a copy of the "Inauguration of the Cabane Britannia, 1912.
The archived Journals starting from 1975 to 2008 are available to review.

---