PHOTOS


Photos of meets in 2013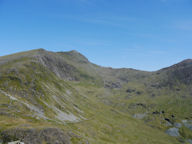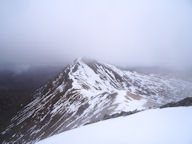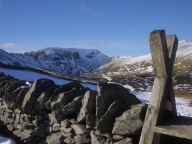 Photos of meets in 2012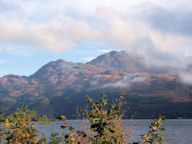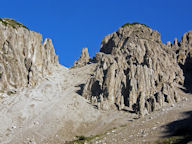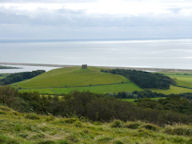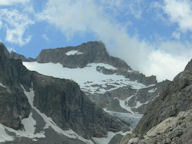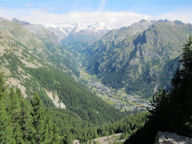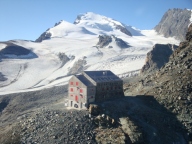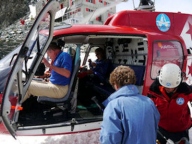 If you have any photographs that you would like to include please e-mail to the editor as a JPG file.
ABMSAC


We are a national UK mountaineering club with a strong interest in alpine mountaineering. As you can see from our meets programme and reports we are an active club, with a diverse and well attended range of meets. How to join us

If you have a change of address or e mail please let Mike Goodyer know. This will ensure that we can forward Newsletters etc to you.

The web site for the Swiss Alpine Club has links into pages for the separate Sections.

A source for all types of climbing information/access/insurance in the UK is the BMC
---
George Starkey Hut

The hut is in Patterdale near Ullswater, at the heart of the Lake Districtís Eastern Fells. It is ideally placed for the High Street range to the East, whilst from the front there is a splendid view of Helvellyn and its neighbouring fells: to reach them, all you have to do is put on your boots and walk from the hut.
There are rock climbing and mountain biking opportunities from the front door, canoeing and sailing on Ullswater and pony trekking locally.

The hut has up to 20 places that are bookable by clubs and groups and a members room with eight places.

Please check hut availability by reviewing calendar for 2015 or 2016 before booking.

For Hut bookings contact Marian Parsons

Running of the Hut as a Limited Company

The original lease on the George Starkey Hut was negotiated back in 1974. It was decided by the Club Committee that the lease should be held in the name of a Limited Company, the ABMSAC Ltd. The Company was set up as a Company Limited by Guarantee with the Guarantee value set at £10 per member. Current membership is around 80 from the ABMSAC and TCC.
The logic behind having the lease handled by a Limited Company was that in the event of the Hut income being insufficient and not being able to pay its bills no liability would fall on the Club but would be taken up by the members of the Limited Company up to a value of £10 per member.

A new 30 year lease was signed in December 2014 and it is appropriate to review membership of the Company. If you would like to become a member please complete an application form and forward it to the Company Secretary.

If you have any questions about the constitution of the Company and how it operates please contact James Baldwin, full details are in the latest Journal.
---
REPORTS -2015

Fassfern Meet Scotland, March


REPORTS -2014

Buffet Party George Starkey Hut, September
Dolomiti Via Ferrata Meet Cortina dí Ampezzo, September
Beer Meet, Devon, September
Alpine Hotel Meet, Pontresina, July
Rhyd Ddu Meet, Wales, June
Locheil Meet, Scotland, March
Annual Dinner Meet, Lake District, February


---
ARCHIVED REPORTS

2013, 2012, 2011, 2010, 2009, 2008, 2007, 2006, 2005, 2004, 2003, 2002, 2001
---
HISTORICAL ARCHIVE
We have started a pdf archive of books and Journals that give an insight into the Association in its earlier days.
To start the archive off we have a copy of the "Inauguration of the Cabane Britannia, 1912.
The archived Journals starting from 1975 to 2008 are available to review.

---
MEETS 2015


For all our UK and Alpine meets see the Programme.
---
Upcoming Meets
Spring Meet, based at the George Starkey Hut, Lake District on April 10-12
---
Meets for 2015
Bunkhouse/camping meet , based at Hurdlow, Derbyshire on 1-4 May.
Snowdon Meet, based at Oread Hut, booked for 12-14 June.
Alpine Hotel Meet will be based in Madonna Di Campiglio in the Brenta Dolomites from 11 to 18 July. A fact sheet is available from the Meet Leader.
Alpine Camping Meet will be in Argentiere from 18 July - 8 August. Factsheet now available.
New Meet at Braemar over weekend October 30 to November 1.
---
STOP PRESS 29 March
Fassfern Meet Report and photos now available.
---
NEWS


On Tuesday, March 3, the last lecture of the Winer Series in London was presented by our own Pamela Harris. Her presentation "In the Kingdom of the Thunder Dragon - treks and travels in Bhutan" was very informative and Pamela had some lovely photos. The presentation covered two trips to Bhutan, which have neen covered in recent Journals. Many thanks Pamela.

Annual Dinner Weekend, 6 to 8 February - Over forty members and friends spent an enjoyable weekend in the Glenridding/Patterdale valley.

The weather was misty on the Friday, but improved for the weekend. Saturday night saw us at the Glenridding Hotel for the AGM and Dinner. At the AGM Mike Parsons was elected our President as Ed Bramley stood down at the end of his three year stint. An enjoyable evening followed with our Guest, Martin Cooper, from the Ullswater Outbound Centre.

A full report will be posted on the website shortly.

Opening of bouldering wall in memory of Mike Pinney.
Friday 30 January was the Official Opening of the Bouldering Wall at Oxley Sports Centre in Sherborne.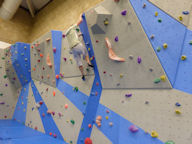 ABMSAC Subscriptions for 2015 There subscription renewal notice were sent out in mid January. Subscriptions were due end of January.
The Guide books "Walking in Provence" by Janette Norton (see book reviews) are available at a 25% discount to members.
The terrace at the Britannia Hut has been upgraded and repaired.
We have book reviews on Walking in Provence by Janette Norton and Mountain Views by Robert Hoare.
It is with great sadness that I report the death of Peter Goodwin. He fell on the final descent from Ruinsival towards Harris on the Isle of Rum in the Scottish Highlands, on Saturday 23rd August 2014. A few hours earlier, he had talked with friends, who were doing a shorter route. By all accounts, it was a beautiful day and he passed away at a happy time in his life in the hills he loved.
Several members were able to attend the funeral at Hereford Crematorium on Friday 19th September.
Over 250 friends and climbers met up in Yeovil on Monday 24 March for the Memorial Service for Mike Pinney. It was a sad, but uplifting service. Many thanks to all the ABM members who attended. A full obituary is in the Journal. A memorial website has been set up.
---