PHOTOS


Photos of meets in 2013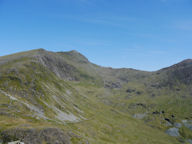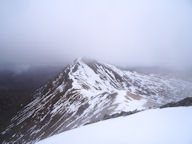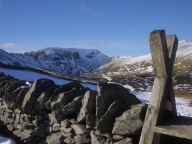 Photos of meets in 2012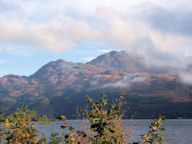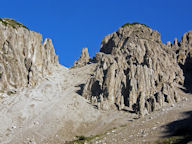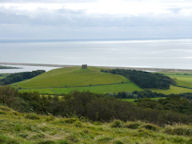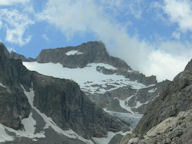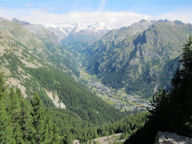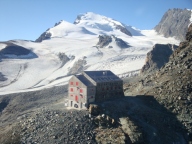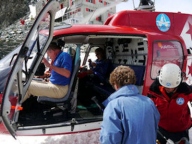 If you have any photograghs that you would like to include please e-mail to the editor as a JPG file.
ABMSAC


We are a national UK mountaineering club with a strong interest in alpine mountaineering. As you can see from our meets programme and reports we are an active club, with a diverse and well attended range of meets. How to join us

George Starkey Hut
The hut is in Patterdale near Ullswater, at the heart of the Lake Districtís Eastern Fells. It is ideally placed for the High Street range to the East, whilst from the front there is a splendid view of Helvellyn and its neighbouring fells: to reach them, all you have to do is put on your boots and walk from the Hut.
There are rock climbing and mountain biking opportunities from the front door, canoeing and sailing on Ullswater and pony trekking locally.

For Hut bookings contact Marian Parsons

application form and forward it to the Company Secretary.

If you have a change of address or e mail please let Mike Goodyer know. This will ensure that we can forward Newsletters etc to you.

The web site for the Swiss Alpine Club has links into pages for the separate Sections.

A source for all types of climbing information/access/insurance in the UK is the BMC
---
REPORTS -2014

Rhyd Ddu Meet, Wales, June
Locheil Meet, Scotland, March
Annual Dinner Meet, Lake District, February

---
REPORTS -2013

Bhutan Meet, October
Beer Meet, Devon, September
Solden Meet, Austria, September
Camping Alpine Meet, Zermatt Valley, July/August
Hotel Alpine Meet, Saas Almagell, Switzerland, July
Rhyd Ddu Meet, Wales, June
Peak District Meet, Derbyshire, May
Torridon Meet, Scotland, April
Locheil Meet, Scotland, March
Annual Dinner Meet, Lake District, February


---
ARCHIVED REPORTS
2012, 2011, 2010, 2009, 2008, 2007, 2006, 2005, 2004, 2003, 2002, 2001
---
MEETS 2014


For all our UK and Alpine meets for next year see the Programme.
---
Upcoming Meets
The next meet is the annual autumn trip to Devon in Beer on September 5-7.
The Via Ferrata meet in Cortina d' Ampezzoin September (13-21) is now fully booked.
It is still possible to book onto the meet in Scotland on September 13 - 20.
---
STOP PRESS 15 August
The annual buffet party/Presidents meet is coming up at the end of September. Contact the President to book onto this popular meet.
Reports and photos of the summer Alpine meets will be posted at the start of September. (Editor)
Meets for 2015
Annual Dinner is provisionally booked at the Glenridding Hotel for the weekend 7/8 February.
Snowdon Meet, based at Oread Hut, booked for 12/13 June.
As meets are planned they will be posted here.
---
NEWS


The Journal has been published and sent to members on 2 June. I hope you all enjoy the new format. Many thanks to members who have sent in articles and photos. Editor.

From April Marian Parsons has taken on the role of the Hut Booking Secretary and Ed Bramley has taken on the Membership Secratary role.

Over 250 friends and climbers met up in Yeovil on Monday 24 March for the Memorial Service for Mike Pinney. It was a sad, but uplifting service. Many thanks to all the ABM members who attended. A full obituary is in the Journal. A memorial website has been set up.

The AGM and Annual Dinner was a sucess, despite the poor weather. Professor David Collins gave a very informative and interesting talk on his glacier research and comments on climate change. Many thanks to Brooke for another good Annual Dinner. Dates for next year will be confirmed soon.
---
HISTORICAL ARCHIVE
We have started a pdf archive of books and Journals that give an insight into the Association in its earlier days.
To start the archive off we have a copy of the "Inauguration of the Cabane Britannia, 1912.
In the coming months we will add more copies of our older Journals from the sevenities.
Our first archived Journal to be released is from 1975.

---